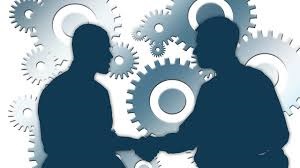 Dear Affiliates and Friends,
Thank you for stopping by. We've had a great year, and things are looking even better for 2018. I am ready to work with all of you to reach our goals of continued growth. To that end, this letter outlines the latest improvements and developments with Electricity Express, partners and affiliates.
As we live in this constant change like technology, economy and weather, as always, we must adapt to the new changes. Some of these changes are drastic and some uneasy. As an affiliate to Electricity Express on the referral program, the changes affect you too, rest assured that we do our best to land those changes to you as soft as possible. We maneuver and find solution to the problems, concerns and needs before it affects you.
Electricity Express is always thinking in the best for the final user, your new resident, tenant or friend, the one that will be using the energy service. We always find the best product suitable for them, we always explain what are they are getting into and we go beyond that by giving several suggestions how to save on energy and pay less on their electricity bill.
Our referral model has changed several times and I say THNAK YOU for those have been loyal to us and accept that we can't control the changes we encounter.
Let's do business.
The referral program is still active and growing, as I said a few lines above, we have changed preferred providers and with that the commission payments change too, some companies take longer to send us reports and commissions. We thank you for understanding these changes.
To be accurate with your referrals, help us do our job without mistakes. Please make sure you give your agent code to the new prospect. This is vital for commissions not to delay.
Our lines of communication are always open to review active accounts, disconnections, reports, etc. If you think a commission is missing, please do not hesitate to call and ask about it. We want clarity on this, we want you to feel confident that the customers you are sending to us and connect their energy services with one of our partners you will get your commission.
Phone number to remember is
855-722-7199
We thank you for your support.
http://espanol.puc.texas.gov/consumer/lowincome/Assistance.es.aspx
Power Blog: https://www.electricityexpress.com/power-blog/