A Day Without Electricity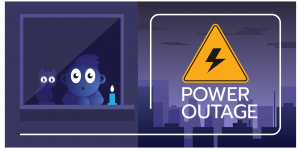 Katherine here again, today's topic is a day without electricity, what would you do if you couldn't access energy? Would you be prepared to function without energy? Of course, you would have to. If we think smart enough we can survive through any situation. However, not being able to have electricity will cause a great impact on our whole community. Here are a few tips to prepare yourself in case we have A Day Without Electricity.
Protect yourself and your family in case of A Day Without Electricity. 
Have a backpack in your storage/ garage for each and every member that lives in your household. That backpack includes these items that will help you survive a power outage.
Food: Overall I believe having food stored in case of any emergency (not being able to cook while having no electricity at home) is one of the most important things to have.

Canned fruit & veggies
Granola bars
Jerky (You need that protein)
Trail mix, dried fruit, nuts
Don't forget about your pets, have a bag of your pet food stored for them just in case.

Water: Staying hydrated will be absolutely necessary. In case you don't have electricity and possibly not knowing when exactly the lights will be back you want to make sure you have clean water to drink.

2 liters of water enough to get you through a day without electricity.
Gatorade helps keep those electrolytes needed in your body.

Cell phone available: Having access to your phone in case of an electricity outage, it helps you stay in communication with the world. By the same token, have an extra battery for your phone in case of an emergency.
Include these items in your backpack:

Flashlight
First aid kit
Medicine
Spare Batteries
Hand-crank powered radio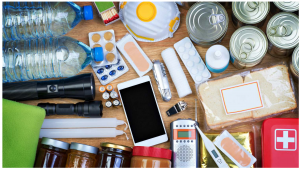 All in all, these items help you stay alert. Prepare and be ready just in case the day comes that we don't have power, you and your family will be covered. Thank you for your time we greatly appreciate every one of our clients here at Electricity Express. Just know when you call us 469 698 3331 we have you covered.
Find all the ideas you need at Walmart.
Find more information about your electricity check out our Power Blog.