Why You Do Not Save on Your Residential Electricity
Electricity Express

wants to help you understand the high energy consumption at home. Why You Do Not Save on Your Residential Electricity related to the environment.

We remain convinced that, if you can make small changes in your home, you can save 30 to 40% of electricity consumption at home and thus pay less for this much needed resource. Why You Do Not Save on Your Residential Electricity.
Part 2 of the blog series: How the environment affects our energy consumption in the home.
And the question persists; Why do I spend so much energy in my house if I'm never there?
First of all, let me tell you that most of us do not know how to use (in the right way) the air conditioning and / or heating unit. Very soon we will explain more thoroughly the correct use of heating and air conditioning units.
We have already talked a lot about this, but it is necessary to know the importance of managing this equipment well. We have mentioned that keeping the home warm or cold is what most makes us spend energy at home. One of the reasons why you do not save on your residential electricity.
You are probably wondering what the environment has to do with the energy expenditure in my home. Let me tell you that the environmental temperature directly affects our home, and as we want a warm or cold home, because the heating or air conditioning unit helps us with this.
Now the most important thing; at what time of day it is colder or warmer.
Winter: usually the warmest hour is around noon (12:00 PM) and the coldest hour is at dawn, before waking up.

Summer: in the hot season (although you may not believe it), the hottest hour is around 5:00 PM and the lowest temperatures will be around 3:00 AM.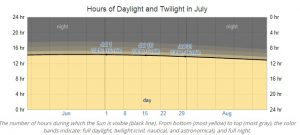 As you know, the days in the winter are much shorter and in the summer the sun can shine for more than 14 hours.
With this information that I am giving you, you will realize that there are moments in the day that … even if you are not at home the energy in your home will be consumed. I repeat again, turning off the heating or air conditioning unit when leaving your house is not the solution. The correct use of this appliance will be explained in an upcoming blog.
For more saving ideas follow our blog or videos.
Thanks for following us
Electricity Express
469 698 3331
https://www.timeanddate.com/weather/usa/dallas/historic
Referral links
https://www.FrontierUtilities.com/ElectricityExpressTexas
https://www.amigoenergy.com/pa/electricityexpress/