Affiliate – Referral Toll-Free Number Program
Affiliate – Last update: 12.15.14
Re:
Dear Affiliates and Friends,
Thank you for stopping by. We've had a great year, and things are looking even better for 2015. I am ready to work with all of you to reach our goals of continued growth. To that end, this letter outlines the latest improvements and developments in Payless Power.
PIN Cards
Unfortunately there was an abuse of the system with the PIN cards. Some leasing offices and convenience stores were giving the PIN cards to residents not following Payless Power guidelines and rules. This abuse cost Payless Power a large portion of its revenue. Payless Power still wants to help your residents receive instant electricity with little out-of-pocket cost, and they still want to offer referral bonuses to its partners.
Online Enrollments to Begin Soon
In the near future, we plan to have online enrollments. Each of you will have a dedicated web page free of charge. Your customer can sign up on a computer or smartphone, and they never have to call in. Please be patient as we continue to test this new technology. We want to make sure we give you a clean and solid product without any bugs.
Again thank you to everyone who worked hard for us, and we hope to continue to work well together.
New Referral Toll-Free Number Program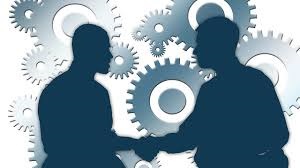 This is very similar to the PIN Card Program.  For those who bring in at least 50 referrals per month, there is an exclusive toll-free number with a six-digit code. In order for a customer to get service they need to call your designated toll-free number and give your six-digit code to the sales rep. After the customer has been with Payless Power for 16 days, we will send your reward for all your referrals on one of our paydays (1st or 16th of every month).
For you to receive credit, it is very important that your resident give the six-digit code to the Payless Power sales rep. The exception is if you have an exclusive toll-free number for at least 50 referrals a month. In this case the customer would just need to call that toll-free number.
Commissions Increase
As I mentioned earlier, we are increasing the commissions paid to you. We are still giving you a referral commission of $25 and we are also adding a 3mil residual spiff ($0.003 per kilowatt). Meaning for every month that a customer is with us we will give you on average $3 per month per customer as long as they stay with us. So if you referred us 100 customers, on average we will give you $300 a month without you having to do any extra work.
What you have to do:
Call Gabriel at 469 288 3327 and ask for a toll free number and your agent code. After he gives you this information you can give the number and code to your residents to call when they need their electricity.
The service stays the same. However we have a few modifications:
minimum initial payment
initial payment option (cash, debit or credit)
no instant commission but
residual income
Gabriel and Payless Power will take care of the rest: reporting, call tracking, commissions and spiffs, etc.
There will be a lot of questions and some of you might be willing to take a step further. Please do not hesitate to call Gabriel to see how we can customize your affiliation and make the most of this. He can explain in person all details. There are several ways to make things happen.
Easy, Effective Ways to Promote Payless Power
This is a great opportunity to promote our product at no cost or risk for you. The possibilities are endless. You do not need to be in front of the customers to get paid as long as they complete the process. Use your social skills, Facebook, Google +, Twitter, LinkedIn, etc. When you get your toll-free number and agent code, post them and blast all your friends. Talk about it. You don't need to be an expert on this. It doesn't cost you to get in (unlike Ambit agents who pay about $300+ to get in). This is not multi-level marketing and best of all, as of right now Payless Power is the healthiest and best rated company in prepaid energy in Texas.
Remember that prepaid energy is not expensive; it looks expensive because we quote with all surcharges and delivery fees included. Besides the same day service feature, I think the best advantage is to have a daily notification as a bill. With this I can see how much money and kilowatts I'm using. This way I can budget and be more careful with how I use my energy.
I hope this is attractive enough for you. Feel free to contact me with any questions.
Thank you.
Gabriel Cueto
Master Agent
Payless Power
North Dallas District Office
Antenna17 Marketing Group
2665 Villa Creek Dr #104-6
Dallas, Texas.     75234
469 288 3327